"Spreading the message of salvation and holy living to every corner of the globe" is our mission and focus. Praise God for helping us publish well over 3 million gospel books! We also continue licensing publishers in other countries to publish and distribute in their own areas of the world. In 2019 we participated in book fairs in Krakow, Poland; Chicago, Illinois; Miami, Florida (Spanish); and Frankfurt, Germany. We also hosted our second college intern student during the summer.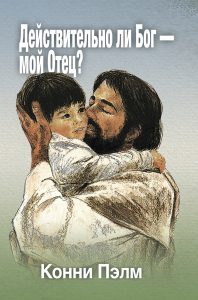 Many projects have recently been completed, and many are underway. Buried Alive is an evangelism tool for mass distribution with disaster relief materials. One thousand were sent to the Bahamas with humanitarian aid following Hurricane Dorian. As a result of the book fair in Mumbai, India, we are working with a publisher to provide inexpensive copies of Is God Really My Father? all across that large country—first in International English, then in Hindi and perhaps in other languages as well. Distribution has begun! In Kazan, Russia—known as the Islamic capital of that country—the Lord arranged a new opportunity for aggressive distribution of Is God Really My Father? A fresh translation of this book was printed and delivered.
Partway through the year I received a somewhat clandestine message from some Christian missionaries in a war-torn country in the Middle East. A refugee had shown them a book, Is God Really My Father?, he had received long ago and which he obviously highly treasured. It was one of the books from our first project in that country. These missionaries asked permission to translate the book into a Kurdish dialect, and we praise God for helping this project move forward.
The largest Christian publisher in Japan has designed the cover of Tokyo. Translation and layout for that book is complete. Also a children's activity book is complete, and the printing of both books within Japan is arranged. The goal is to produce and distribute one million books during the seventeen days of the Games.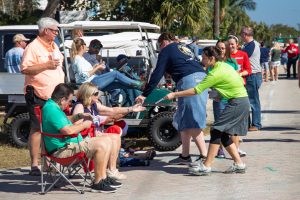 We received the first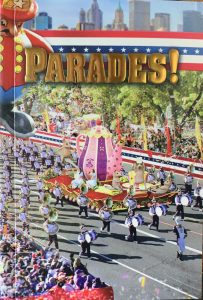 printing—21,000 copies—of Parades!, an event-type book for local distribution. Already 3,000 copies have been distributed at their first parade in Hobe Sound, Florida. This is an extremely powerful evangelism tool for local churches at their hometown parades across America. Two new books for the future are under development now.
God is opening splendid doors of opportunity, which according to His Word, "…no man can shut!" Thanks for your interest, prayers and support!
~Joe Taylor, Director of Gospel Publishing Mission
---
Editor's Note: Since this was written the Olympic Games have been postponed until 2021 due to the COVID-19 pandemic. We believe the ministry efforts of Tokyo20 will be even more effective as a result of this change in plans. Go to feaministries.org/tokyo20 to learn more.