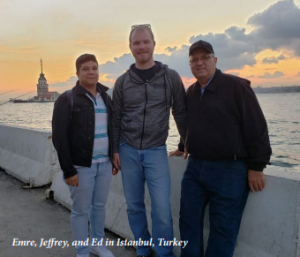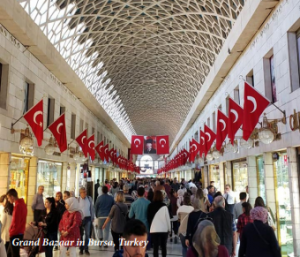 Europe is a vast area that was once predominantly Christian. Today there are few healthy churches preaching the gospel. We have discovered the soil is quite hard in Hungary. God laid it on our hearts to promote discipleship among the churches, and at least three churches have organized a discipleship program that is bearing fruit. Praise God!
The Motovilov family transitioned to Europe in October of 2019 and are now living and thriving in the city of Prague, Czech Republic. Already two English clubs have been started, and they are planning other ministry endeavors.
God is blessing the ministry of the New Horizons Center in Slovakia. This transition home with caring staff is a place of safety for girls who have nowhere to go when they leave the orphanage system. Several girls have already transitioned from the orphanage to living on their own. Currently three young ladies are safe in our home from the predators who wish to take advantage of them. They are learning skills needed to survive and are opening their hearts to God.
In Romania Tim and Sally Iovan had a difficult year. Some of our most promising teenage girls left the orphanage and turned their backs on things they have been taught. However, one young lady has transitioned successfully to independent living and is remaining committed in her faith. Several others in the home are doing well and standing strong for God.
Last fall Jeffrey McDowell and I made an exploratory trip to Turkey. Missionaries there gave us valuable information and offered to help any new missionaries who come get acclimated to living in Turkey. We are asking God to send laborers to this needy country!
God is faithfully leading us even though there have been mountains to climb. Praise Him for sometimes showing us a great view from the top of the mountain we have just conquered!
~Ed Durham, Director of HIM Europe