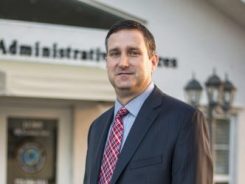 Harold Martin | President
Harold Martin was born in Palm Beach, Florida. He was raised on the grounds of Sea Breeze Community and has been part of Hobe Sound Ministries from his earliest days. Harold attended Hobe Sound Bible College where he graduated with a Bachelor of Arts in Intercultural Studies. After graduating from HSBC, he attended Moody Flight School and acquired his pilot's license and mechanic's license. In 2002 Harold joined the staff at Missionary Flights International where he served for fourteen years. At the time the FEA Board of Directors asked Harold to be president of FEA, he had risen through the leadership ranks of MFI to be its executive vice-president. He holds a Master of Arts in Executive Leadership from Liberty University.
Read More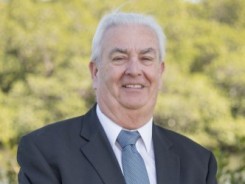 Mark Mowery | Vice Chairman
Mark Mowery retired after serving since 1980 as senior pastor of the Bible Holiness Church, in Frankfort, Indiana. A Christian school and Spanish outreach were established during this time. He attended Covenant Foundation College and was ordained in the Church of the Bible Covenant in 1978. He formerly pastored in Nashville, Tennessee, and in Shelbyville and New Castle, Indiana. He served on the boards of Union Bible College, Outreach and Bus Convention, and Latin American Outreach. He has been married to his wife, Becky, for over 45 years and they have three daughters: Jennifer (Steve) Gardner, Julie (Jeff) Waggoner, and Jody (Travis) Johnson and nine grandchildren.
Read More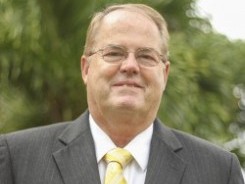 Dale Hartle | Secretary
Dale Hartle earned a Bachelor of Arts Degree in Business Administration from Malone University in 1977. He attended Hobe Sound Bible College from 1966 to 1968. Mr. Hartle taught accounting in the public school setting for five years. He is partner and co-manager of Glendale Farms. He has served as president of Ohio Regional Development Corporation for over 30 years, directing and managing federal and state programs covering approximately 25% of Ohio counties. Mr. Hartle has served on the Board of Directors for FEA Ministries for over 20 years. He is on the executive committee and is the secretary of the board.
Read More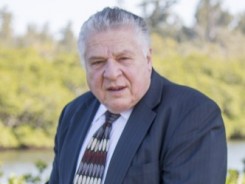 Gary Brugger
Gary Brugger graduated in 1968 from God's Bible School & College with a Bachelor's Degree in Theology. He has been in full-time ministry for over 45 years. He has pastored in Alabama, West Virginia, and currently in Ohio. Rev. Brugger served as conference president for Heartland Bible Methodist Conference for 10 years and as general missions secretary for the Bible Methodist Connection of Churches for several years. He and his wife, Martha, have three children and seven grandchildren.
Read More
Tom Parsons
Tom Parsons has lived and worked in the Hobe Sound community for over 30 years. He graduated from Hobe Sound Bible College in 1991 with a Bachelor of Arts in Missions. He is the owner of Par-Rock Drywall, Inc. which serves Hobe Sound and the surrounding communities. Mr. Parsons attends Hobe Sound Bible Church and serves on the board. He and his wife, Faye, have two daughters: Janelle Bronniman, and Janette Parsons.
Read More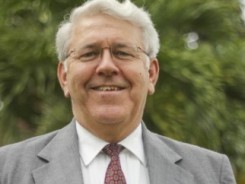 Joe Smith
Joe Smith have been a part of FEA Ministries since 1971 when he and his wife began serving as missionaries in the Bahamas. For sixteen years, the Smiths worked in the Caribbean. Four of those years, Joe was the director of the mission. Following his time as a missionary Joe pastored and worked as an evangelist. He currently preaches for a Christian Radio broadcast.
Read More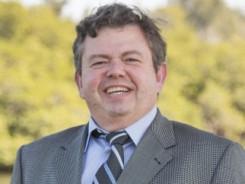 Steve Mowery
Steve Mowery completed his Bachelor of Arts in Biblical Studies at Penn View Bible Institute in 1982. He took more undergrad studies at both Susquehanna University and Penn State University. He completed his Master of Arts in Ministry (MA Min) with a focus in missions at Moody Graduate School in 1994. For over twenty years he trained missionaries at Penn View Bible Institute.
Read More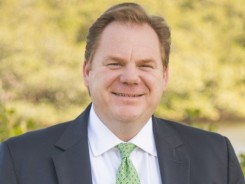 Glen Alexander
Glen Alexander lives in Hobe Sound, Florida. Since 1993, Mr. Alexander has been successfully managing, leasing, and selling commercial properties for clients in the state of Missouri and Florida. He has had the privilege of representing a wide range of clients from local, regional, national, and institutional investors and owners. His ability to professionally develop and maintain a personal relationship with his clients has enabled him to effectively serve his client's needs.
Read More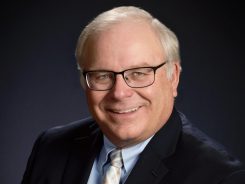 Larry Gardner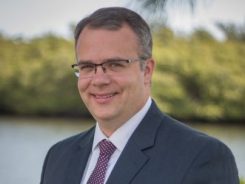 Matthew Ellison | Ex Officio
Matt Ellison graduated from the Ministerial Department of Penn View Bible Institute in 2000. After graduation, he joined the God's Missionary Conference and was ordained in 2003. He pastored the Haven of Rest Bible Church for three years and then the New Columbia God's Missionary Church for over thirteen years. Matt and his family moved to Hobe Sound Bible Church to be Senior Pastor in January of 2017. He has served on the boards of Penn View Bible Institute, Penns Creek Camp, God's Missionary Youth Camp. He also served as president of Mount of Blessings Camp for nine years. He and his wife, Yvonne, have three children, Justin, Kayla, and Tyler.
Read More