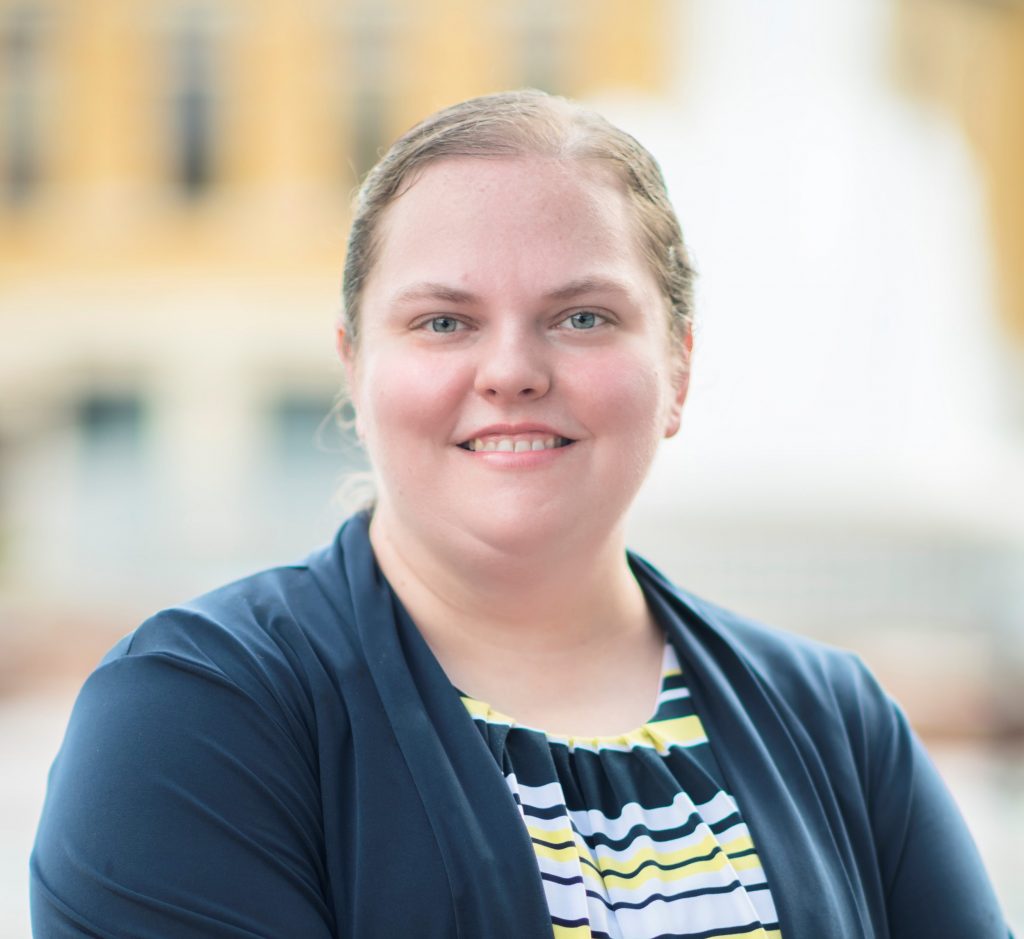 Angela felt God's call at age four to be a missionary. She found her place of ministry in Lesotho and Southern Africa during a mission internship in 2014. She has been serving full time in Lesotho since May 2018. Angela maintains a full ministry schedule, using her gifts of nursing, teaching, and child evangelism to assist the national churches in making disciples.
Angela majored in missions at Wesleyan Holiness Bible College (AA in Christian Ministries, 2006) and Penn View Bible Institute (Missionary Nursing, 2014). She has been a registered nurse since 2010. Angela also studied child evangelism extensively at Penn View. In 2017 she graduated from Columbia International University with a Master of Education degree with double concentrations in Instruction and Learning and Educational Administration. Through the years Angela has been involved in teaching Sunday school for all ages, ministering musically in church, leading Vacation Bible Schools, serving as children's worker at summer camps, teaching in junior churches, and working in bus ministries.
Angela evangelizes among the Basotho in Lesotho and South Africa by:
Reaching children through child evangelism and educational outreach.
Educating Christian workers and orphans in developing a biblical, holy worldview.
Advancing the spread of the gospel through nursing care at Matukeng Health Centre.
Coaching Sunday school teachers and youth workers in effective ministry tools.
Hand over the responsibilities of ministry to those who have been trained.
Encouraging believers to use their God-given talents in building His kingdom.
Seeking new locations and ways of ministry as goals are fulfilled.
Angela trains Sunday school teachers to be more effective in ministering to children, who make up more than one-third of the population of Lesotho. Stephanie Gault and Angela lead several Sunday school seminars throughout the year. Angela teaches English and Bible at preschools and after-school programs and provides hands-on training to nationals who work with her.
Assisting nurses at HIM's clinic, Matukeng Health Centre, has opened doors for Angela to use her passion for nursing from a Christian perspective to touch the lives of staff and patients with the love of Jesus. She assists the nurses in the Under 5 immunization program, Antiretroviral Treatment program for HIV positive patients, and delivering babies in the maternity clinic which is open 24/7.
Angela feels blessed to be a part of the HIM Africa team as she REACHES out to the people of Southern Africa in Helping Others Prepare for Eternity.
A Note from Angela
"Thank you for partnering with me through prayer and finances to Help Others Prepare for Eternity in Lesotho."
Recent Newsletter