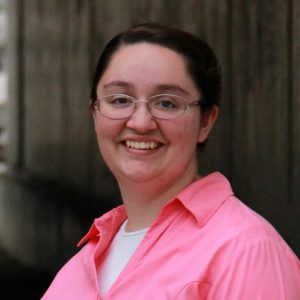 Stephanie Walter was raised in a pastor's home. From a young age she had an interest in missions and knew someday she was to be a missionary. When Stephanie was around fifteen years old she felt the Lord place a burden on her heart for the Amish people. As she grew older the burden became stronger, and the Lord confirmed her calling several times throughout the years.
Stephanie prepared for her missionary endeavors at Union Bible College and graduated in 2018 with a BA in Religion with an emphasis in Intercultural Studies. During her time at Union Bible College she served internships in Taiwan and South Dakota.
The Lord opened the doors for Stephanie to join Hope International Missions in the Spring of 2018. In order to more effectively prepare for her ministry to the Amish, Stephanie served a three-month internship with Mission to Amish People (MAP) in September 2018. Stephanie moved to central Pennsylvania in 2019 where she is working in partnership with Penns Valley God's Missionary Church to reach the surrounding Amish communities. Her desire is to spread the gospel and make disciples in the little-known harvest field of the Amish.
Recent Newsletter