She prayed every day that God would send someone to preach the gospel to her people. Her island home was a tropical paradise surrounded by sparkling blue waters. But it was filled with broken people living and dying in their sin.
God honored the faithfulness of His servant who had prayed so long for the light to shine in the Caribbean and sent missionaries to her land. From those humble beginnings, Christ's love spread among the islands of the Caribbean and the worldwide ministry of Hope International Missions was born.
In this video series you will hear from missionaries and national leaders as they share how the gospel of Christ has transformed lives in the Caribbean.
---
Video Series Plan and Resources
Most of the current resources needed for the Engage Caribbean services are found below. As the months progress, further resources will be added. Please feel free to download and use to enhance your service. For the Service Leader's Guide contact the HIM office.
Month 1: Tell Her the Missionaries Have Come!
Month 1 Themed PowerPoint Image
General Engage Caribbean Powerpoint Image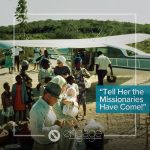 Month 2: Generations of Change in the Bahamas
Month 2 Themed PowerPoint Image
General Engage Caribbean Powerpoint Image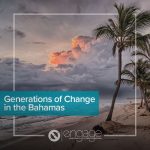 Month 3: Glimpses of God's Grace in the Islands
Month 3 Themed PowerPoint Image
General Engage Caribbean Powerpoint Image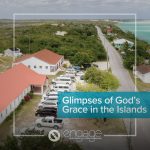 Month 4: Bringing Hope in Times of Disaster
Month 4 Themed PowerPoint Image
General Engage Caribbean Powerpoint Image